Why Bali?
After I left Thailand I spent 24 hours in Ho Chi Minh City Vietnam. Then flew to Bali. Many people know the island from the book and film: Eat, Pray, Love. The whole reason I went to Bali was that my Friends were there. February starts the smoke season in Chiang Mai. This is when farmers burn their fields for the next growing season. The smoke rolls into Chiang Mai and sits there for several months. Many people escape and go somewhere else and Bali is at the top of the list. Almost everyone that I met and hung out with in Chiang Mai were going to Bali.
Routine
My second day in Bali I got lunch with Randy at Taco Casa, a restaurant where I would quickly become a regular. While in Bali Randy and I worked on the product we sell online The products are water quality testing equipment. We chose the name Anura which is an order of frogs.
Most of the days composed of working on anura products or finishing my app. Then around 6pm, everyone would meet at the beach to get drinks and watch the sunset.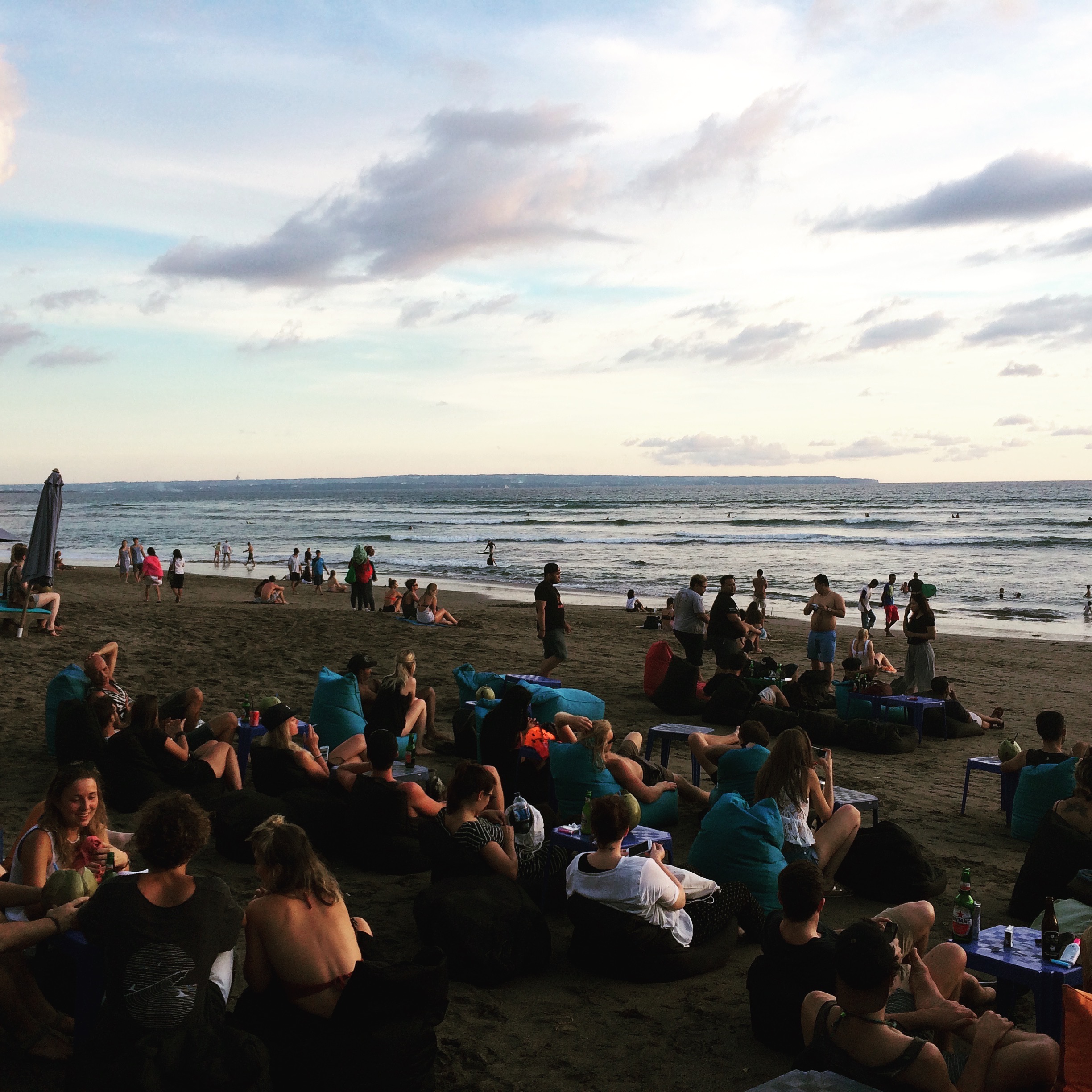 People sitting in bean bag chairs waiting for the Sunset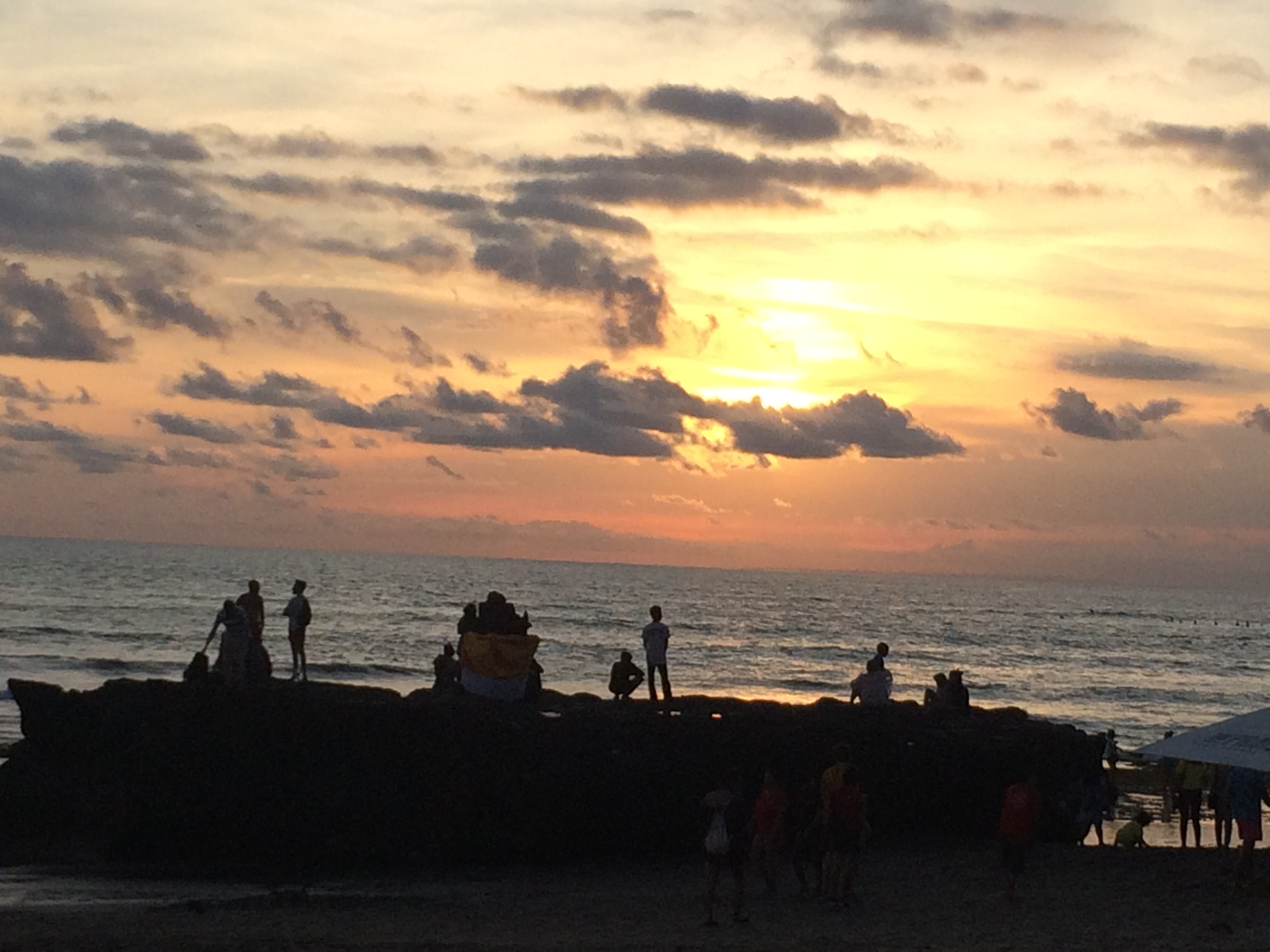 It was a great routine to the end of the day. Seeing friends and watching the sunset.
About Bali
While in Bali I didn't leave Canggu. I focus on my projects and spending time with friends. Canggu is the Southwest part of the island known for its good beaches to go surfing. While in Bali it was very hot. The actual temperature was 27°C or 80°F with an 85% humidity and no wind the real feel felt a lot hotter. To escape the heat you would either jump in a pool with a cold drink or head to a cafe with air conditioning.
One of my favorite spots was Fika, a Swedish cafe. Bali has food from all over the world. A French restaurant would be next to an Indonesia restaurant, across the street from an Italian restaurant which was next to a Hamburger Grill. In many places in Asia, you often have two choices local cuisine or "Western Food" which is weird takes on common western dishes. Bali catered to each nationality serving real food from that place.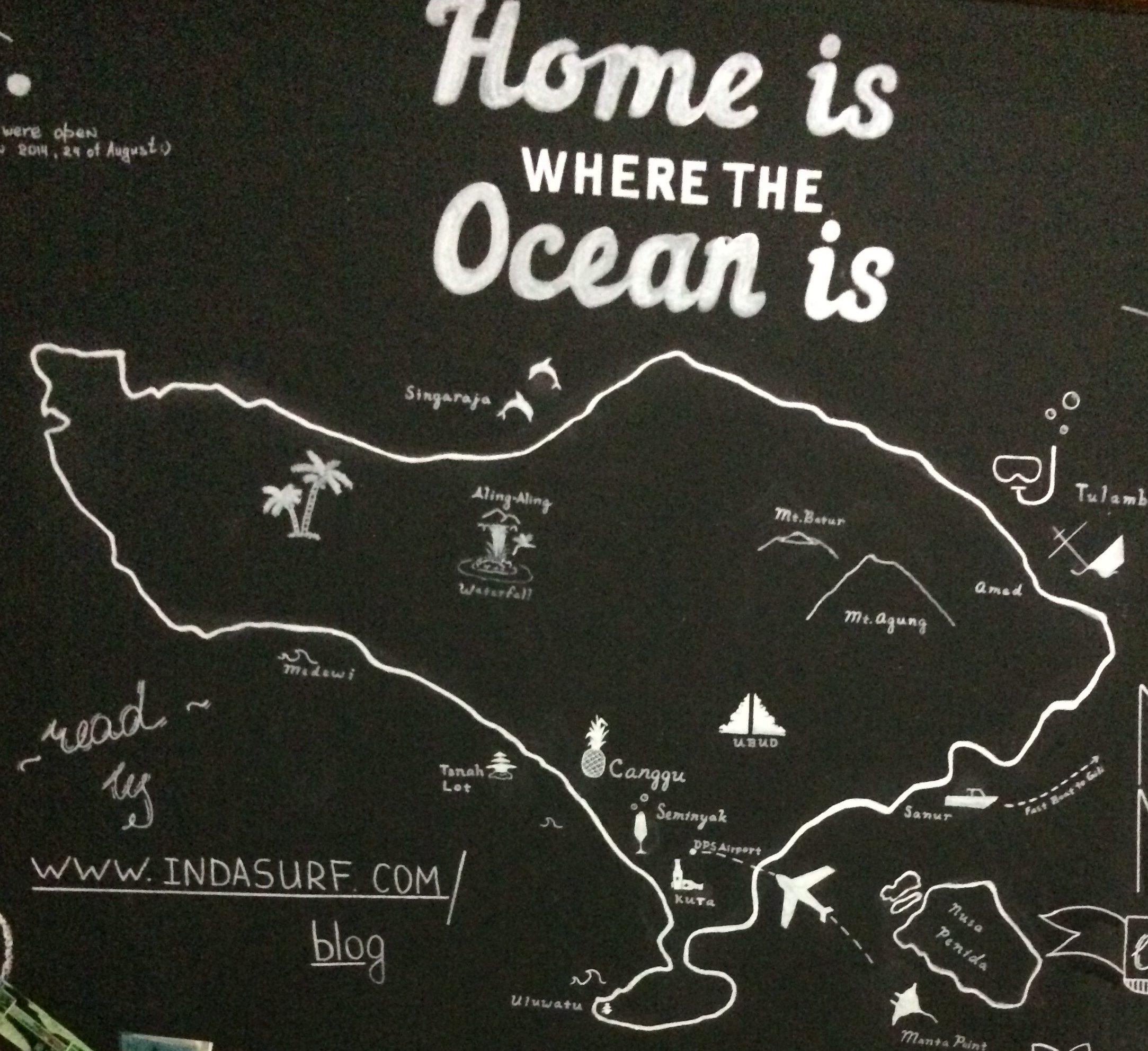 Nomad Life is Good as Gold
When I wasn't eating I would typically work. I would work all day every day on something. If I wasn't working on the app or the water testing meters I was helping people with Facebook marketing. I was a consultant, helping people create and run Facebook ad campaigns. Because of the 12 hour time difference from the east coast I often had to wake up at 6 or 7am to walk to a co-working space to get on a Skype call. Not fully awake and not yet eaten breakfast walking to the co-working space I would laugh. It wasn't conformable, it wasn't easy, but I was happy and doing what I want to do.
While in Chiang Mai and in Bali my motivation to work was that I had to make money. My plan had to work or I would have to go back to the US. This made me focus on my challenges and moving forward.
At the time I didn't think Bali was all that special. It seemed more expensive than Chiang Mai and almost everything in town would close at 9pm except for a few bars. Looking back Bali was fantastic. What made it great was the time I spent with friends and the tasty food.
Leaving the Island
I left Bali at a great time. The next week was a holiday where you can not leave your house, everything is closed, and you can't use electric or make noise. A holiday I would want to celebrate, but not when you are getting ready to leave.
The morning of my flight I got to the airport 3 hours early. The standard for international flights. I was flying to Vietnam with a connection in Singapore. I get to the airport and the security guard looks at my ticket. He tells me I can proceed, but that I am an hour early. Apparently, a flight to Singapore is treated as a domestic flight, only needing two hours.
I sit in a waiting area listing to podcasts. As I sit I feel a little dizzy as if someone has just spun me around. The feeling continues and I hear screaming. Other people were feeling it too. Earthquake. A 6.4 magnitude earthquake with the center 10 miles or 15km away.  After a few seconds, it stopped. People ran around to get to cover. I was sitting under metal beams that held up a glass skylight. I quickly walked over to a security checkpoint that was covered. A few minutes later everything resumed back to normal and I went back to where I was sitting. Luckily the earthquake didn't delay my flight or impact much else. I was on a plane to Vietnam.